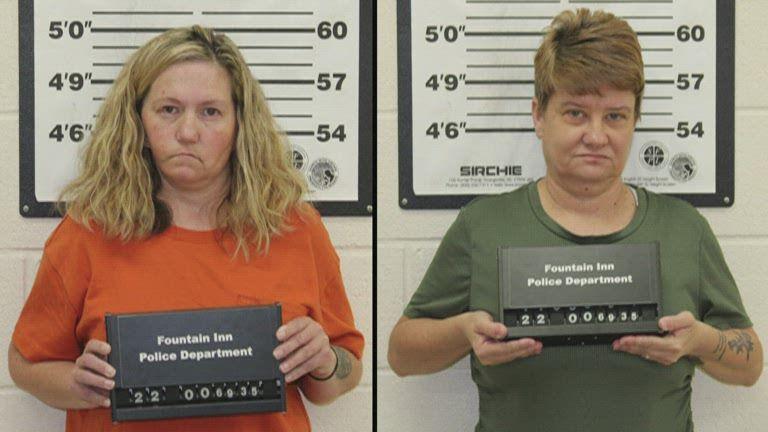 FOUNTAIN INN SC (WYFF) — Two former employees of a South Carolina day care center are facing cruelty charges after police say they put ice packs inside the clothing of two children.
Fountain Inn police charged Joy Lashway and Kimberly McCall with cruelty to children.
Police say the women put frozen homemade ice packs inside two children's clothes at the Excel Academy child development center in August.
The father of a baby who attends the academy told NBC affiliate WYFF-TV that the ice packs were put down the pants to keep the children awake so they would all sleep at the same time and not nap during playtime.
On Monday, Excel Academy posted a statement on its Facebook page that said, in part:
"As childcare providers, we are tasked with the safety, care, and teaching of your most precious possessions. It is unfortunate that people, sometimes, make poor and dangerous decisions. Excel Academy isn't immune to these baffling actions of staff. We do, however, face these issues and deal with them."
The South Carolina Department of Social Services released a statement to WYFF, saying: "The agency is aware of the allegations and working alongside law enforcement in the investigation. We cannot provide any additional information due to the ongoing investigation."