Posted on: January 3rd, 2023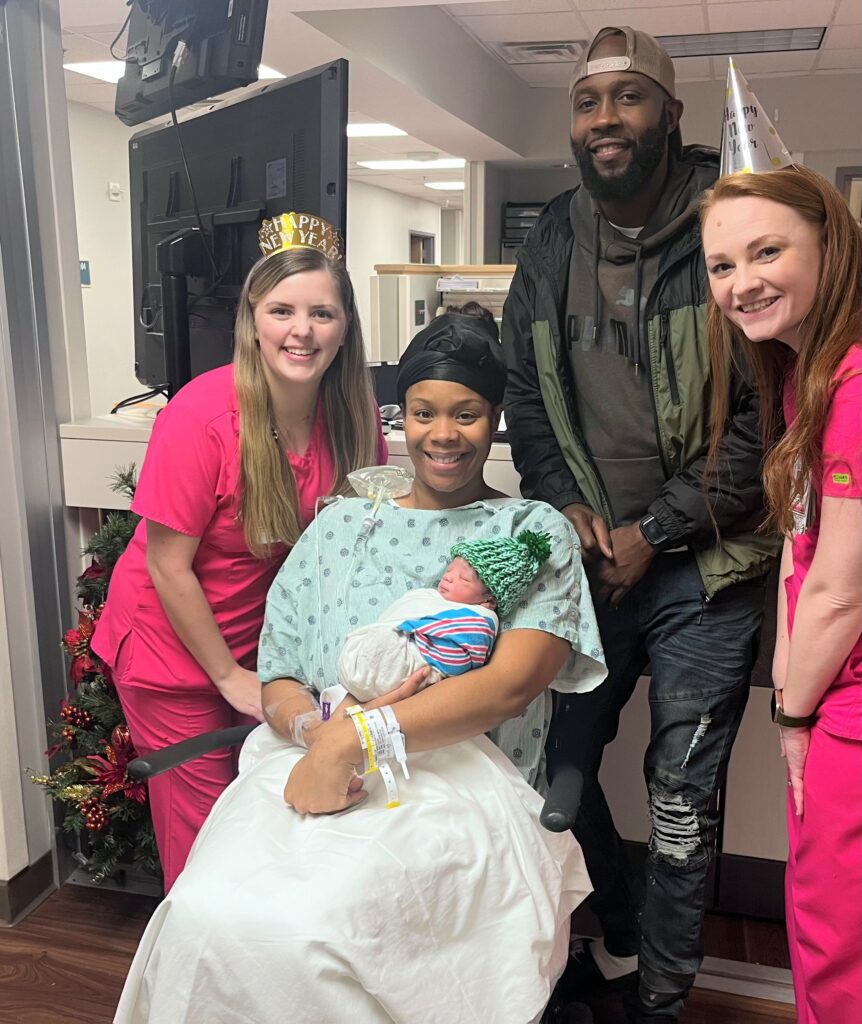 The new year is off to a happy and busy start at South Georgia Medical Center's Birthplace, where the first baby of 2023 was welcomed into the world. 
Tru Honor Thomas arrived on January 1, 2023, at 12:24am to proud parents Samantha and Tarvarius Thomas. Baby boy Thomas weighed 5 pounds 2.2 ounces. With the first baby of the year, the family received a special care package from the SGMC Volunteer Auxiliary. 
"We are thrilled to welcome our first baby of the new year and look forward to celebrating more special moments with our patients and their families in the coming year," said Lara Davis, Women's Care Coordinator. 
SGMC offers moms-to-be a unique birthing experience based on their individual needs through Davis's role as Care Coordinator. Davis connects patients with resources for concierge-level, personalized care when they deliver. Davis is available for appointments by calling 229-259-4252. 
SGMC has a full-service maternity center with experienced staff trained to take care of mothers and babies before, during, and after delivery. In addition to the Care Coordinator, SGMC offers 24-hour obstetrician, anesthesiology, and neonatology coverage, a lactation consultant, a nursing team, and a certified car seat safety technician. The health system also offers monthly parenting classes for epidural, breastfeeding, and childbirth. 
SGMC is committed to women's health throughout the region and continues to deploy the latest technology and develop cutting-edge programs for women and infants. SGMC's Birthplace has the region's only Level IIB Neonatal Intensive Care Unit and the area's only OB hospitalist program and OB emergency department. SGMC is one of only three hospitals in Georgia to offer AngelEye Health, a secure video surveillance to connect families with their newborns. SGMC also offers cord blood banking and placenta donation programs for interested mothers.  
SGMC delivers more than 2,000 babies annually. For more information on any of these programs, visit sgmc.org.